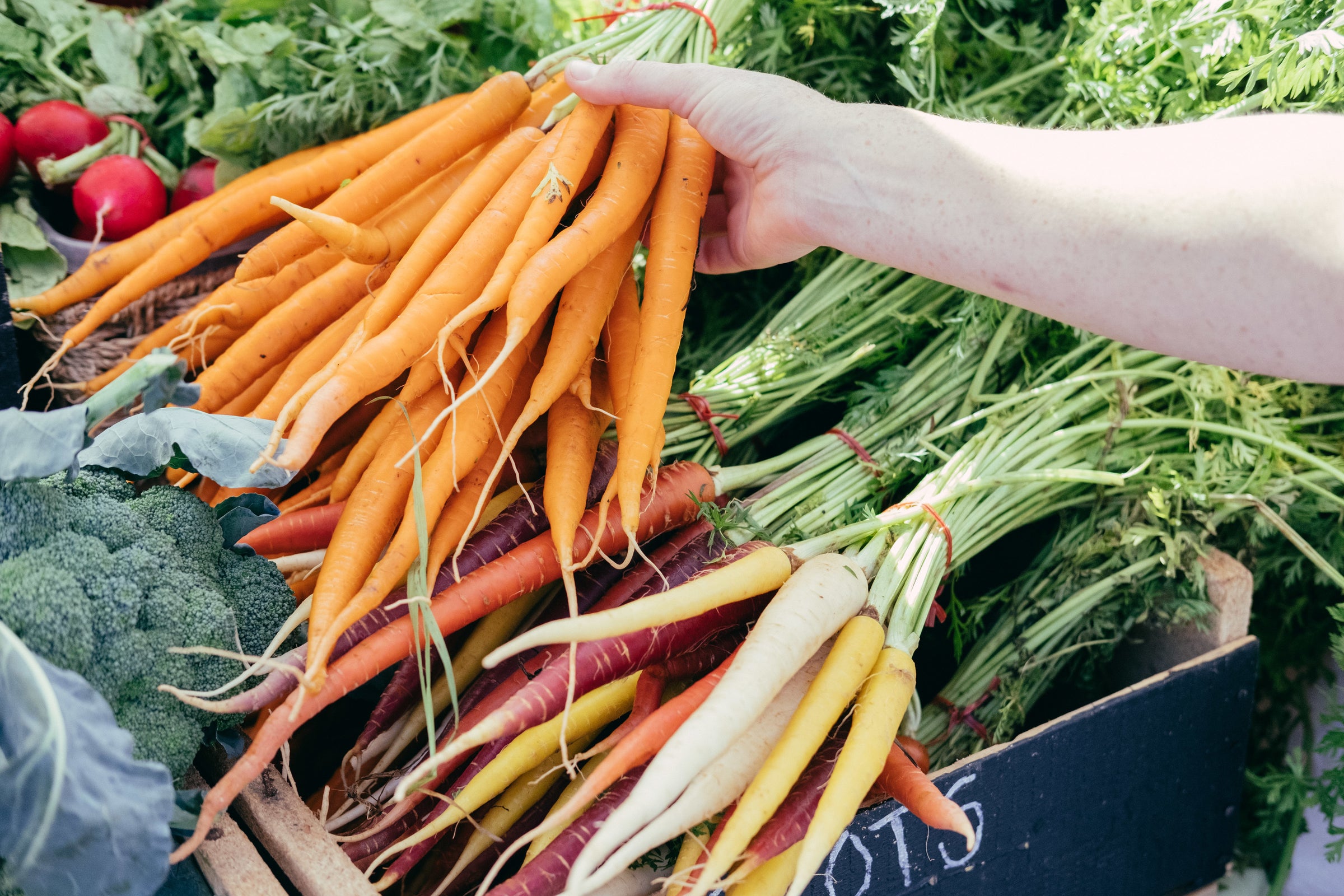 WE ARE AN OPEN BOOK, TO ALL.
We've got the certifications, but we don't blame you if you want to see for yourself. Ask us anything. Come by our kitchen. Or visit us online, where we break down everything you need to know about your dog's food: who made it, what's in it, and where it came from.
WE ARE RESPONSIBLE FOR OUR PLANET.
Dogs shouldn't eat trash, and we shouldn't make it. We're energy efficient and nearly paperless. We recycle and compost like crazy. And we're on a mission to reduce the heavy burden of product packaging on our planet.
TOGETHER, WE ARE A VILLAGE.
We don't do this alone. We are a community of farmers, makers, retailers, and dog people like you. Together, we are making dog-worthy food, forever raising the bar by crafting the best damn dog food on the planet.
INGREDIENTS THAT ARE ON YOUR GROCERY LIST
HOUSE-GROUND ORGANIC
PEANUT BUTTER
You heard it right, we grind our own peanut butter in-house, fresh for every batch of treats. Using one ingredient: organic peanuts.
NON-GMO
FLOUR
We purchase all our flour from a mill we've worked with for over 15 years. Located in the heart of the Golden Grain Triangle (it's a thing!), they mill organic certified, non-GMO flour, naturally processed to retain nutrition and flavor. Every shipment is quality-ensured before leaving the mill.
HUMAN GRADE
FRUITS & VEGETABLES
We add fresh fruits & vegetables to just about every recipe. Apples, Pumpkin, Carrots, Bananas, and Berries, just to list a few. All grown in the USA.